Big Valley Jamboree is officially postponed for 2020 so we're giving you a part of the festival you should've had this year!
CISN Country 103.9 presents ERIC CHURCH plus DALLAS SMITH, May 25th @ 6PM! 
You'll have the best seats in the house so grab a cold drink, and since you're at home – pants are optional!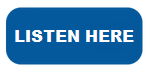 The Big Valley Jamboree 2020 Living Room Concert ONLY on CISN Country – We Love Country! 
---
Presented By: