Rick Moranis is back, baby!
You might remember him from SCTV…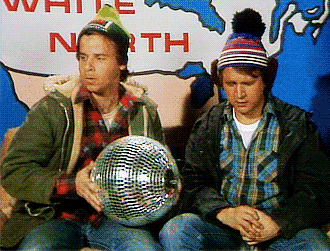 You might remember him from Honey, I Shrunk the Kids…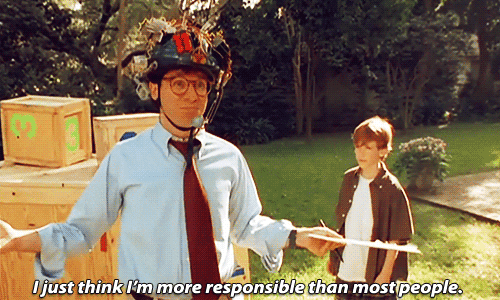 You might remember him from Ghostbusters…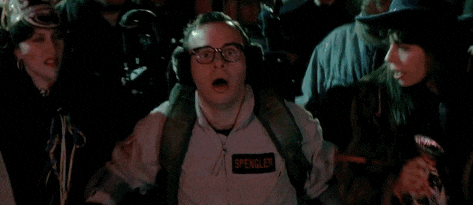 You might remember him from Spaceballs…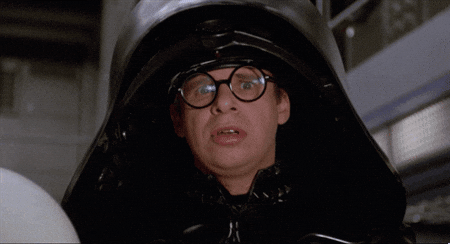 Man…I miss Rick Moranis!
Well I shall miss him no more!  The Canadian hasn't been retired…but his acting career has been on hiatus since 1997, so to speak, to focus on raising his children.
Moranis will reprise his role as "Dark Helmet" from the 80s cult-classic comedy, Spaceballs, on this week's episode of The Goldbergs!
USA Today got the exclusive scoop in this article:
Moranis voices the character in one of young film enthusiast Adam Goldberg's dreams, as Adam (Sean Giambrone) "encounters Dark Helmet storming his bedroom to battle with the Schwartz," a play on Star Wars' The Force, according to a description. Adam "promises to get a sequel to Spaceballs produced before waking up."

Goldbergs creator Adam F. Goldberg, who grew up a fan  of Moranis and Brooks, worked for several weeks to get a commitment from Moranis, who has only done a few voice roles after a career that spanned SCTV, Honey, I Shrunk the Kids and Ghostbusters.
The episode will air on ABC this Wednesday(May 9th) night!
Now maybe he can be convinced to do another Strange Brew…or maybe even a Spaceballs 2!?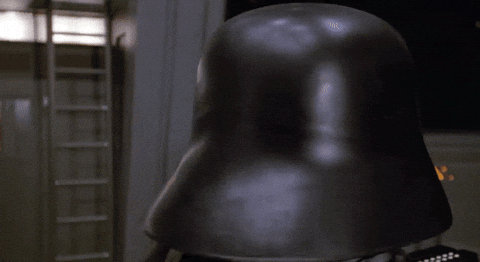 © 2018 Corus Radio, a division of Corus Entertainment Inc.