This is too good.  No matter what band, no matter how good they are…there is one foolproof way to improve any act: Matthew McConaughey.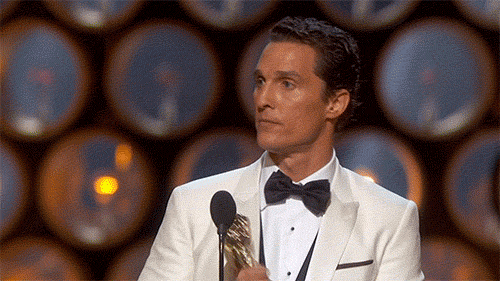 The actor helped close down a show in Austin, Texas by storming the stage(occupied by the Dixie Chicks) to bang on the bongos! No, true story! Watch this!
Great energy, Matthew!
This was all part of the Mack, Jack & McConaughey Gala, an annual event that helps raise money for a long list of charities working to empower children in need.
So it was for charity ❤ Hello Matthew!
"Goodbye Earl" 😉
© 2018 Corus Radio, a division of Corus Entertainment Inc.