Now if only I could wizard up a way to fast forward time so I can see the whole thing!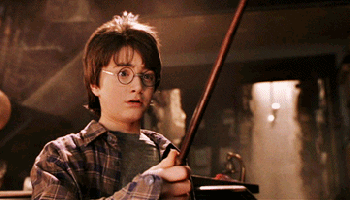 Starring Johnny Depp and Jude Law, among others, check out the first official teaser trailer for Fantastic Beasts: The Crimes of Grindelwald below!
Wait a minute…I'm not an expert when it comes to the World of Harry Potter…but I thought you weren't allowed to apparate at Hogwarts? What was that first scene all about?!  I guess we'll have to wait and see!
Some people found even more goodies for those super serious Potter-heads!
Meanwhile, others are just jacked that we get to see the most famous magic institution on the big screen again!
You can find more on the movie on the official website here.
Fantastic Beasts: The Crimes of Grindelwald hits theatres November 16th.
© 2018 Corus Radio, a division of Corus Entertainment Inc.